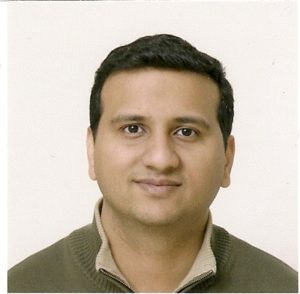 I am the Head of Product Development and Product Architect, Low Code and Cloud Solutions for AgilePoint. I oversee development of the product in AgilePoint US and overseas development activities across offices in over 10 countries.
The AgilePoint Low Code Application Platform product developed by my team has been included in Gartner Magic Quadrant for iBPMS since 2008 as one of the leading BPMS products in the world as well as Low Code App Platform (LCAP) since 2016. It is also rated a leader in Low Code Application Platform in Forrester Wave report.
I am a Microsoft Certified Enterprise Application Developer (MCTS + MCPD), Salesforce Certified Developer and have worked on architecture and design of Enterprise Applications for hundreds of Fortune 500 and Global 2000 clients.
I lead the effort for designing the whole LCAP platform, cloud enabling the whole product and expose it as a hosted service in AWS and Windows Azure, designed the Office 365 app for the product, Salesforce app for the product, designed the mobile apps for iOS and Android, Integrated AgilePoint LCAP Platform with all new product lines from Microsoft as well as third party products like SAP, Salesforce, NetSuite, Oracle Fusion CRM, Box, Dropbox, Google Drive, One Drive etc.
Moreover as part of my role, I provide architectural guidance to more than 100 consultants and developers working in AgilePoint teams all over the world.
Opinions expressed here are mine and mine alone. I'm writing as me, not as a representative of AgilePoint (I do write as a representative of AgilePoint, but when I do, it's at agilepoint.com).
Nishant Shrivastava